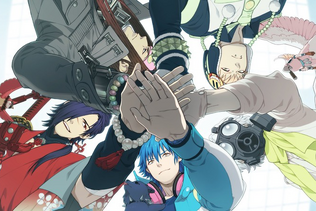 You must log in to make any sort of contribution in the wiki. 
No first or second person writing. Third person writing only.
Writing unnessary facts will be deleted.
Making a new page that has no relation to DRAMAtical Murder will be deleted and there will be a ban.
Copying and pasting information from another website is not allowed and will lead to a ban.
If you mess up, please do not save in the edit page. Simply click back.
Please do realize that since this is a Wikia based off of a game, spoilers will have to be shown.
Do not include facts on trivia that has already been stated. If it keeps continuing, trivia will be deleted permanently from the wikia.
Please do not add any useless categories. The admin will automatically delete them.
I would advise not to write any information found from social media sites (Facebook, Tumblr, Twitter, etc) unless the information has a link to the article, media. Please put a reference link from where the source came from or else that information will be deleted.
Do not post information about Nitro+Chiral's other games. This wikia is specifically for DRAMAtical Murder only. Writing down any information for the followings: Togainu no Chi, Lamento -BEYOND THE VOID-, Chiral Mori, sweet pool and False Alkanet will be automatically deleted.